OMKARA MAHAGANAPATHY DEVASTHANAM
THE HINDU TEMPLE OF CENTRAL TEXAS
4309 Midway Drive, Temple, TX 76502
www.hindutemple.org /254 771 1270
9TH ANNUAL BHAGAVAD GITA RECITATION COMPETITION & QUIZ COMPETITION RESULTS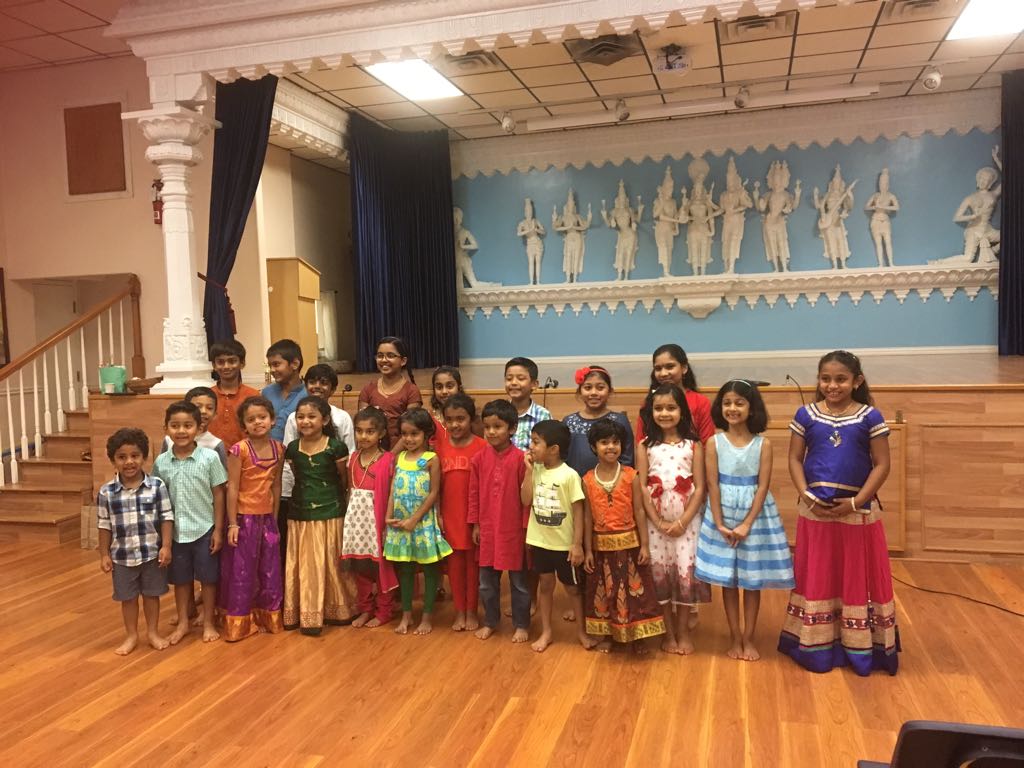 The following are the results of the competetions held at the HTCT on the 23rd of September 2017. Not all the participants are included in the photograph.
Credit also goes to the parents who took time and effort to get the children ready and that is no small task. only a score above 60% is considered. We added a third prize for the PreK & KG and Grades 1&2 due to the number of participants. The performance by the prize-winning seniors was excellent, so much so that the judges were compelled to give maximum or near-maximum scores. Keep up the good work!
Prize distribution will be with the Diwali celebrations in the evening of Saturday, October 21, starting at 6:30 p.m. We will have Diwali celebration and dinner.
The results are as follows:
BHAGAVAD GITA RECITATION COMPETITION
Samyukta Sharma - 1st Prize
Sonali Chilukuri - 2nd Prize
Mydhili G. Nampoothiri - 1st Prize
Krishnapriya Valluri - 3rd Prize
Ikya Devabhakthuni - 1st Prize
Shreya Nampoothiri - 1st Prize
Harichandana Dubakula - 2nd Prize
Medha Sarsaswathy Govindan - 1st Prize
Pranav Gudlavalleti - 2nd Prize
------------------------------------------------------------------------------------------------
Sonali Chilukuri - 2nd Prize
Ikya Devabhaktuni - 1st Prize
Haichandarana Dubakula - 1st Prize
Muktika Kalaguri - 2nd Prize
-----------------------------------------------------------------------------------------------------------------------------------------------------------------------
Please visit our web-site for the regular Sunday Classes for childredn and adults, and weekly Pooja & Special Event Schedule
-----------------------------------------------------------------------------------------------------------------------------------------------------------------------