OMKARA MAHAGANAPATHY DEVASTHANAM
THE HINDU TEMPLE OF CENTRAL TEXAS
4309 Midway Drive, Temple, TX 76502
www.hindutemple.org /254 771 1270
SKANDA SHASHTI CELEBRATION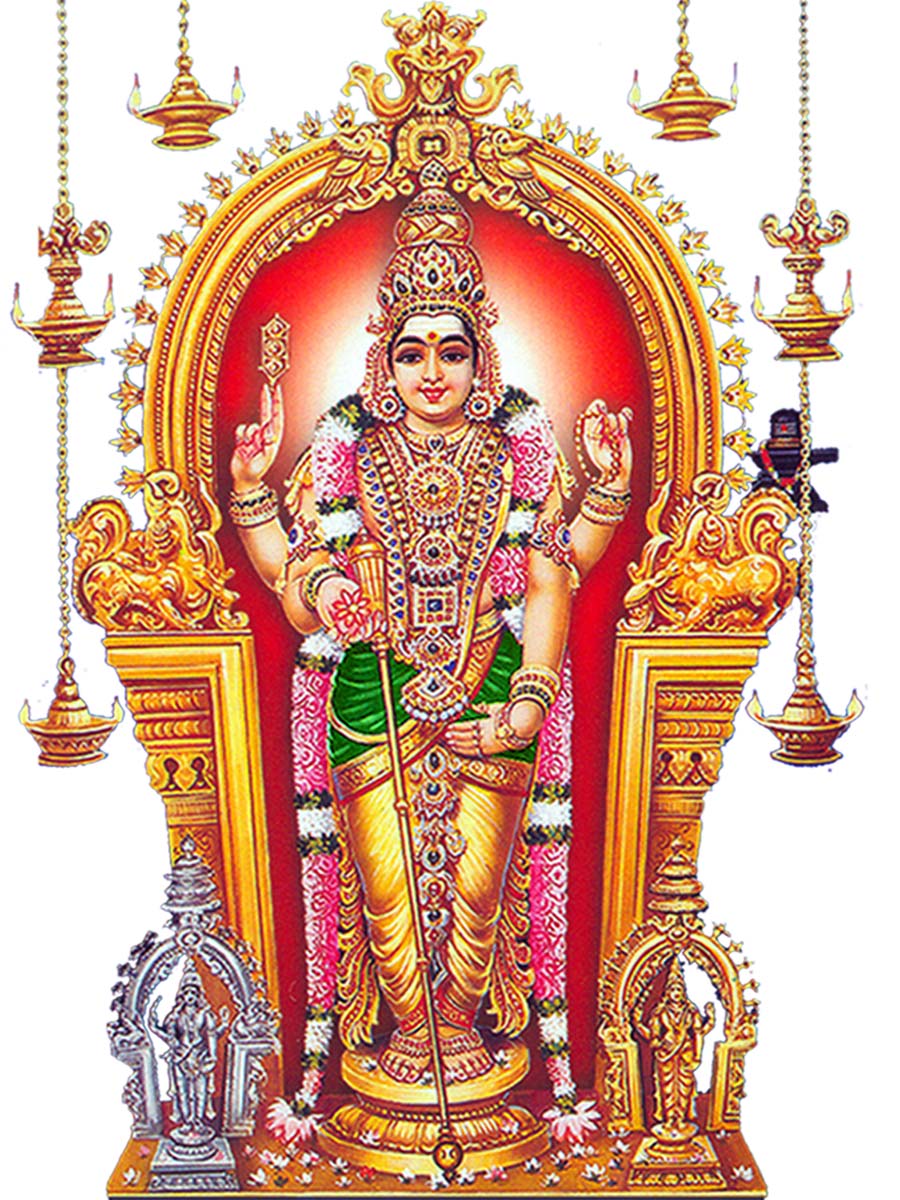 MURUGA ABHISHEKAM & POOJA
November 6 - Sunday - 10:30 a.m.
(Please note: we will be at Central Standard Time)
Skanda Sashti, the sixth day in the bright half of the month of Aippasi (Oct 15 - Nov 15), is celebrated in Saivite temples all over Tamilnadu, and with an extra measure of grandeur in temples dedicated to Subramanya. Skanda Sashti commemorates the destruction of evil by the Supreme General Kartikeya, son of Shiva, and is celebrated with the dramatic enactment of Soora Samhaaram.
Skanda is an ancient deity mentioned in stone inscriptions and shown on coins ( 1st cent. To 5th cent CE).
Shanmukha became Kumara - the powerful virile adolescent who was also the beautiful and the handsome ( Muruga) . He was made the General (Deva Senapathi) of the God's army. "....Of the army generals I am Skanda."..(The Gita Ch. X-24). Skanda received from his mother Parasakthi an all powerful Vel (lance). Hence He is also Sakthi Velan. He engaged the armies of Simhamukha, Surapadman and Tarakasura on a six day battle and vanquished all of them on the sixth day. The Asuras were annihilated and the Devas were liberated. The sixth day (Sashti) is celebrated as Skandha Sashti.
Corresponding to the six days of the war over the evil forces, devotees undertake fasts, prayers and devotional singing to Lord Muruga. Most of the devotees stay in the temples during these six days. Events leading to the conquest of the Asuras are dramatized and enacted In the temples in Tiruchendur and Tiruparankundram. Offering of Kavadi on Skanda Sashti is a form of popular worship.
------------------------------------------------------------------------------------------------------------------------------------------
Please visit our web-site for the regular Sunday Classes and weekly Pooja & Special Event Schedule
------------------------------------------------------------------------------------------------------------------------------------------