THE HINDU TEMPLE OF CENTRAL TEXAS
OMKARA MAHAGANAPATHY DEVASTHANAM
The GANESHA TEMPLE OF TEXAS
4309 Midway Drive, Temple, TX 76502
www.hindutemple.org /254 771 1270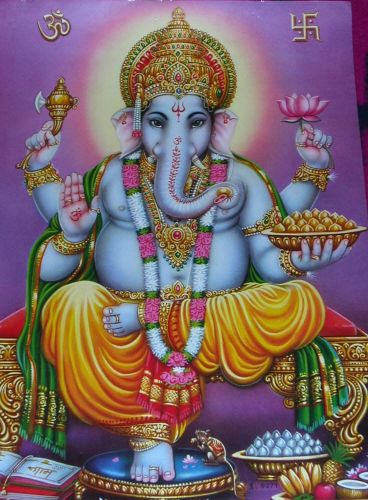 GANESHA CHATURTHI WEEK-END
29th - Friday 6:30 P.M. GANESH CHATHURTHI DAY - OMKARA MAHA GANAPATHI Abhishekam & pooja followed by light dinner.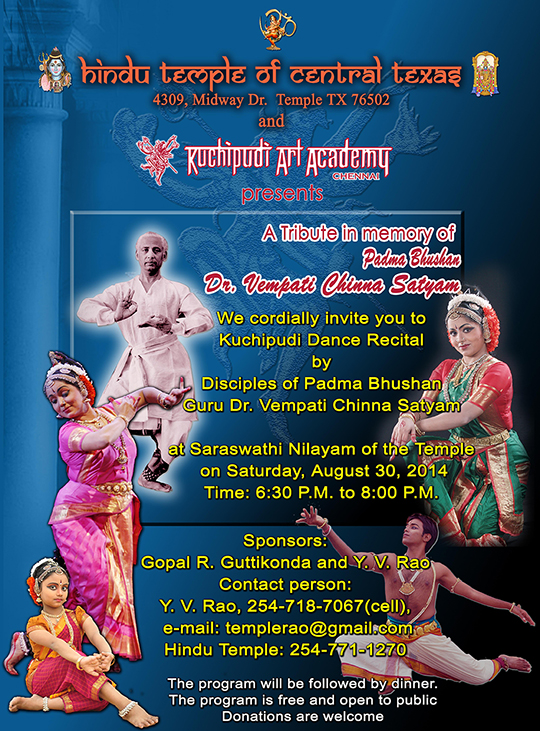 30th - Saturday 6:30 - 8:00 p.m. Kuchipudi Dance Recital by KUCHIPUDI ART ACADEMY CHENNAI. The program will be followed by dinner.
31st - Sunday - GANESH CHATHURTHI CELEBRATION 9:30 am Mahganapathi Homam with 108 COCONUTS followed by OMKARA MAHA GANAPATHY Abhishekam, pooja and Ratholsavam (Procession).
Special attraction: Chendamelam by the Austin Group. Further details soon.
1:00 pm Maha Mangala Aarathi followed by Lunch.
Sales Booth in Saraswathi Nilayam on the 31st: Jewelry, Desi Clothes and Tickets for Prachi Desai Bollywood Musical Evening in Austin.
Priests:
Sreeram Hariharan
BS Srinidhi
HTCT Board