THE HINDU TEMPLE OF CENTRAL TEXAS
OMKARA MAHAGANAPATHY DEVASTHANAM
The GANESHA TEMPLE OF TEXAS
4309 Midway Drive, Temple, TX 76502
www.hindutemple.org /254 771 1270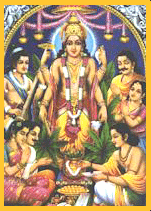 SATHYA NARAYANA POOJA AND THIS WEEKEND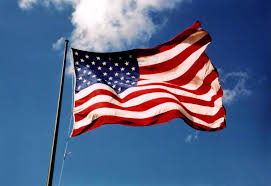 4th - Friday - Independence Day. Temple open from 9 a.m. till 8:30 p.m.

4th - Friday - 6:30 p.m.: Mahalakshmi Abhishekam and Pooja
5th - Saturday - 6:30 p.m. Sathyanarayana Pooja
5th - Saturday - 11:30 a.m. Venkateswara Abhishekam and Pooja.
6th - Sunday - 11:30 a.m. Omkara Mahaganapathy Abhishekam and Pooja

EDUCATIONAL ACTIVITIES (Sundays)

GEETA CLASSES (BALAVIHAR):
Going on in Saraswati Nilayam on a regular basis.
Time: 10:30 a.m. – 11:30 Noon
Elementary, Middle and High School levels
To join Classes and for further details, Contact M rs. Anjali Rao, Manager, at the temple at 254 771 1270 or visit Sunday morning.
ADULT CLASSES:
Sunday at 9:30 a.m. – 10:30 a.m.
Currently, Sri Lalithasaharanamam
----------------------------------------------------------------------------------
Please note that there will be a Special Parvathi Abhishekam and pooja followed by Lalitha Sahasranama Laksharchana starting at 8:30 a.m. on Sunday the 27th of July.


HTCT Board
Priests:
Sreeram Hariharan
BS Srinidhi
HTCT Board